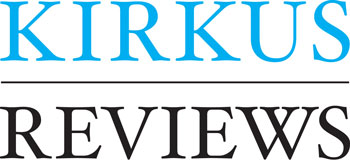 A woman's search for closure with an ex is upturned by a hot new man in this romance novel.
North Carolina native Kesler "Kez" Walsh was sure that her handsome, funny, and bright law school boyfriend, Miller Thompson, was ideal husband material. But after graduation, Miller left the South, returning to Rochester, New York, while Kez took a good job in Charlotte. After many arguments and drunken phone calls from Miller claiming his love, they couldn't resolve the long-distance problem and broke up. That was four years ago. Now, 28, Kez has never truly moved on from Miller and his promises. She's learned that he's engaged to a bartender at the very pub where he'd drunk-dial Kez. She hatches a scheme to crash Miller's high school reunion in Rochester and, as she tells best friends Regan "Rae" Murphy and Vivian "V" Walters, "see for myself that he's moved on. That this thing with her is real, not just checking a box in his personal life." Only then, she claims, can she find closure. Kez wants her besties to come along, so despite their doubts, Rae and V loyally agree. In the hotel bar, Kez meets Jackson "Jax" Jenkins—tall, dark, muscular, tattooed, brimming with confidence, and totally into her. He's also attending the reunion. When he gets wind of Kez's plan, he invites her along as his plus-one, giving her the perfect cover to evaluate Miller's commitment to his intended. Meanwhile, erotic heat builds—and builds and builds—between Kez and Jax, who is ready for much more than just a fling. If the door on Miller closes, maybe another one could open, but first Kez must take a chance and trust again.
In her debut, Dodd runs the risk of making the romance too good to be true. Kez is a "gorgeous" red-haired head-turner, and she already owns her own law firm. Jax is perhaps even more inordinately ideal, and not just physically. His restoration business is both masculine and artsy, and he's thoughtful and sensitive behind the sometimes-cocky exterior—after a misunderstanding, he sends flowers to Kez with an apology note that makes Rae exclaim, "Seriously? Those arms and that ass come with a poetry option?" He also conveniently happens to live right outside of Charlotte. Fortunately, Dodd gives her heroine a significant flaw in her obsession with the past and dubious logic about needing to gauge Miller's feelings; Kez didn't just Google-stalk Miller; she actually hired a private investigator. Additionally, a few misunderstandings, eruptions from Miller and his fiancee (who earns Kez's sympathy), and other bumps in the road to love also help spice the story with some conflict. And of course, some readers will appreciate the well-crafted wish-fulfillment angle. The dialogue is energetic and funny, and the sex scenes are a plus: lusty, varied, and suggestive but not pornographic.
Low on plausibility but high on entertaining drama, dialogue, and hot romance.
Reprinted from https://www.kirkusreviews.com/book-reviews/e-f-dodd/risky-restoration/