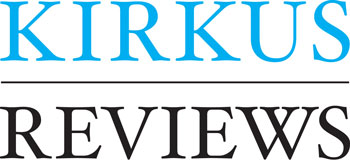 A pediatrician and a bartender have a weekend fling and then strive to continue their relationship in this contemporary romance.
It's the evening of Sept. 20 and Vivian "V" Walters and Dave Richardson are instantly smitten when they see each other across the room in a Rochester, New York, bar. V is a North Carolina–based pediatrician who has come to Rochester for a long weekend with girlfriends Kez and Rae. Dave has been bartending in his hometown for the last two years as part of his "U-turn" since college. V watches Dave "saunter back to the bar after taking their order. She couldn't help but notice how his faded Jimmy Buffett T-shirt stretched across the strong set of his shoulders." V and Dave flirt at the bar, then he summons the courage to call her and arrange a date. The date goes wonderfully well, with V returning to Dave's apartment, where he is an amazing and thoughtful lover. While V may have initially thought she was having a wild fling for once in her controlled life, the pair stays connected. V extends her trip for a bit, and then, upon her return to North Carolina, the lovers have a virtual dinner date, a Facetime sex session, and several in-person visits, including to meet each other's families. V feels burdened by her country-club-queen mother, who sets her up on dates and lately has been pushing a local, eligible doctor. Dave determines that it's time to leave the bar, which was supposed to have been a temporary haven after fleeing a horrible first job following his graduation from a prestigious university with a math degree. Unfortunately, Dave's lack of sharing this personal history with V causes conflicts.
Dodd's novel is the third installment of her (Not) Looking for Love series, with the romances of Kez and Rae taking center stage in the previous volumes. The author's inclusion of very different women who are still supportive best friends is an appealing element of her books. The gal pals here add Sex and the City–type commentary to the proceedings, including at a Halloween bash and a Christmas baking party. Most of the plot's action is, of course, trained on V and Dave, who at times come off as annoyingly perfect. Dave even knows to buy her preferred Stevia during their first weekend together, in addition to apparently having mastered female anatomy in a way that raunchy Rae tells V she has been missing out on. Superwoman V writes for medical journals, accepts speaking engagements, volunteers at the local women's shelter, and takes the occasional cooking class. Dave also at one point admiringly expresses how V's mother and others understand how his lover is so much "more" than a pediatrician, given her care and advocacy of children. The story includes a rather jarring reversal regarding V's mother near its conclusion, although this does serve to showcase that the pediatrician can be wrong in her perceptions. Indeed, Dodd's deft depiction of her lead characters' flaws; fun quirks, such as V messing up emojis in texts; and, most of all, this couple's sexy lovemaking will ultimately cause readers to root for a happy ending to this entertaining tale.
An enjoyable romance with steamy sex scenes and sprinkles of relationship angst and earthy humor.