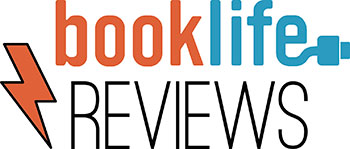 Editor's Pick
Snarky banter keeps the edge on the pure escapist joy of an optimistic city/country romance, in Dodd's third novel (after Earning It). Boston real estate developer Gideon West has traveled to Mimosa, North Carolina to close the deal on a new bedroom community for Charlotte, but he doesn't account for becoming smitten with the mayor's daughter Everest Kennedy, who had hoped to acquire the same property to expand her equine rescue Second Chance Farms. Everest tries to convince herself that learning how to interrupt his plan is her reason for spending time with Gideon, while Gideon takes the risk that dating Everest might lead to the sympathetic mayor recusing himself from the town board's approval of the development.
Dodd dives in quickly with a bold meet-cute to lead with a heady mix of antagonism and attraction between the characters, which she successfully shifts toward a warm connection over the course of the story. Horse lovers will find plenty of upbeat content despite the rescue theme, from Gideon's embarrassing fall off a very gentle horse, to the ruin of his fancy shoes while addressing a horse's tummy trouble, to the rehabilitation of a mother-child pair. Gideon's willingness to come along for surprise horse tasks guides readers to warm to him.
Vibrant secondary characters play a strong role: Everest's friends encourage her to trust her staff and let herself have some fun instead of obsessing over her work, while Gideon's old friends/professional colleagues uselessly urge him not to turn a townie fling into a project liability. The tension between the potential couple is extended by outside interruptions that let them discover how much they enjoy one another. Although the ending is a bit implausible, it leans toward compromise rather than forcing one of the characters to entirely forgo the life they love.
Takeaway: Fans of enemies-to-lovers romances will smile through this one, especially if they love horses.
Reprinted from https://booklife.com/project/a-higher-standard-82993